JMI Youth Big Band
The JMI Youth Big Band presents Jewish music as you've never heard it before! This is the next generation of musical superstars, breaking ground and redefining music of Jewish origin.
"A radical revelation! They play with an assurance, fluency and confidence rarely seen from such youthful ensembles." – Max Reinhardt, BBC Radio 3
All booking inquiries should be made to JMI Education & Development Manager: raphael.knapp@jmi.org.uk, 0207 898 4307
______________________________________________________________________
Sign up now!
If you play trumpet, trombone, baritone sax or electric guitar to grade 5+ (or equivalent) standard and you are aged 11-19, then please email us to register your interest.
We currently have a full quota of alto sax, bass, piano & percussion players. If you play any of these instruments however, please do still get in touch to be added to our waiting list.
Upcoming events
JMI YBB Summer Workshop – POSTPONED
28/29/30 July 2020
SOAS University of London
10am – 4pm each day
Klezmer in the Park 2020 – POSTPONED
Sunday 13 September
Regent's Park Bandstand
JMI YBB rehearsal – TBC
Sunday 18 October
SOAS University
JMI YBB rehearsal – TBC
Sunday 6 December
SOAS University
Hanukkah concert – TBC
Sunday 13 December
Venue TBC
---
Past events
Peer-2-Peer: JMI Youth Big Band meets NYJO Academy Big Band
Sunday 23rd February 2020
Pizza Express Jazz Club, Soho
JMI Youth Big Band Album Launch Concert
Monday 23rd December 2019
Gunnersbury Park Museum
Klezmer in the Park 2019
Sunday 8th September
Regent's Park Bandstand
Youth Big Band Summer Workshop 2019
27/28/29 August
SOAS, University of London


SOAS, University of LondonNext:Gen Jazz – Bahla and the JMI Youth Big Band
Monday 17th December 2018
JW3, Finchley Road
Klezmer in the Park 2018
Sunday 2nd September
Regent's Park Bandstand
JMI YBB Summer Workshop 2018
28/29/30 August
SOAS, University of London
JMI's Jewish Music Fair closing concert
Sunday 18th February 2018
Alyth – NWRS
JMI Youth Big Band Channukah Concert
Sunday 17th December 2017
Alyth – NWRS
Klezmer in the Park
Sunday 10th September 2017
Regent's Park Bandstand
---
Sam Eastmond
Tzadik Label artist, Bandleader, Composer and trumpet player Sam Eastmond writes music born of his love of orchestration and structure entwined with the spontaneity and interaction of improvisation. His distinctive sound world is the result of his desire to meld a wide range of influences and genres into a cohesive musical whole.
Sam draws from a diverse array of influences. Jazz, Klezmer, contemporary classical and cartoon all inform his work. Large ensemble the Spike Orchestra draws these eclectic styles together in conjunction with more improvised styles.
His Last three albums Ghetto – The Spike Orchestra (Spike Records) Meltdown – Pressure75 (East Green Records) and Cerberus: The Spike Orchestra Play John Zorn's Masada Book Two (Tzadik Label) are thematically linked by his immersion in the world of large ensemble Radical Jewish Culture.
Working with legendary Downtown NYC Composer and seminal Radical Jewish Culture innovator John Zorn, Sam is one of a small number of artists chosen to collaborate on Zorn's monolithic Masada series which features Pat Metheny, Medeski, Martin and Wood, Ben Goldberg, Marc Ribot, David Krakauer, Uri Caine, The Cracow Klezmer Band et al and is the only UK artist to feature in the series.
"…Arranger Eastmond's inventively effective mix of avant contemporary and more rootsy styles turns out to be a passionately eclectic reflection on it's subject. With an injection of some Ellingtonian swing, brass voicing evoking Gil Evans' flamenco-ish passages from Sketches of Spain, elements from Brecht-ian Weimar caberet, bop, free improv with Nikki Franklin's non-verbal, avant-improv vocals through to downtown New York klezmer, this is an entirely positive form of commemoration…."
**** Jazzwise Magazine Ghetto review
"Quite unlike anything else I heard this year, the Spike Orchestra released two fabulous records in 2015. "Ghetto" was a moving musical expression of the Warsaw Ghetto uprising of 1943 that stopped me in my tracks when I heard it this summer—about as far as it was possible to get from the endless 'Sinatra's in corduroy' that plagued our music this year. If anything, though, second release "Cerberus" just topped it on account of being a touch more accessible and rhythmic. Ones to watch for in 2016."
– Phil Barnes' Favourite Albums of 2015 – All About Jazz
---
Moss Freed
Moss Freed is a composer, guitarist and improviser. He studied music at the University of Edinburgh and Berklee College of Music (Boston), before completing a masters in composition at Goldsmiths College. He has received scholarships from the Countess of Munster Musical Trust, the Bucher/Fraser Trust and the Berklee World Scholarship Tour.
Moss has composed for Aisha Orazbayeva, Joseph Houston, Joshua Hyde, Glasgow Improvisers Orchestra, DriftEnsemble, Via Nova and several of his own projects, with broadcasts including BBC Radio 3, Jazz FM and BBC 6Music, and TV credits including BBC 1's The One Show. Moss founded and runs Let Spin ('an electrifying live band whose grooves could wake the dead' Guardian) and Moss Project ('nothing short of breathtaking' All About Jazz), also performing as a guitarist with Counter's Creek, Arun Ghosh, and the Spike Orchestra, whose albums of John Zorn's music have been released on Tzadik.
Performances include HCMF, the Barbican Centre, the Southbank Centre, Ronnie Scott's, Pizza Express Soho, and various European festivals.
Moss works as a teacher, examiner and workshop leader, and presents his research regularly. He is currently researching composition at the Universities of Hull and Huddersfield as a NECAH scholar and lives in London.
---
---
---
---
Collaborations
The JMI Youth Big Band regularly feature collaborations with guest artists and all-star performers from the UK music scene.
Past and future guests include; Stewart Curtis (33 Jazz Records, K-Groove, The Spike Orchestra), Fran and Flora (Talvin Singh, Sam Lee, London Klezmer Quartet), Moss Freed (The Spike Orchestra, Let Spin, The Moss Project), Bahla (Jordan Rakei, Coco Mbassi, Afla Sackey) as well as transatlantic music collaborations with Zion80 (John Zorn, Jon Madof, Chant Records, Tzadik Records).
---
Jewish Music Institute & the JMI Youth Big Band gratefully acknowledge the generous support of: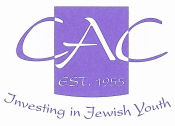 ---